I used to own an Epson 1280. What a great printer it was. So many after-market upgrades are available for it that I'm sure that this printer's usefulness in the marketplace will continue for a long time.
I recently acquired a Canon i9100. It beats the 1280 in nearly every specification, except one: banding! After reading about the banding problems about this printer on many web sites, including people wanting to "see" this banding, I decided to create this short page in an attempt to demonstrate.
I couldn't believe that my new $500.00 printer was suffering from such a basic problem, but, it sure seems to be. No adjustment in settings seems to make a difference. Before I realized this was a widespread issue, I bothered Canon and they happily replaced my printhead and sent me a pack of Photo Paper Pro to replace what we spent in testing while on the phone to tech support. To their credit, they are always helpful and quick to honor the warranty.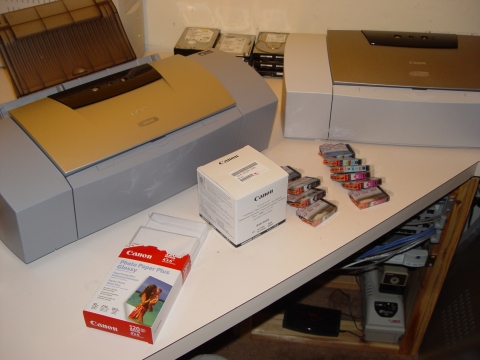 General overview of the stuff in question. From left to right, back row 1st:
Canon S9000
Canon i9100
Canon Photo Paper Plus Glossy 4x6
Spare Print Head (fits either printer)
A Handful of Canon BCI-6 Ink Cartridges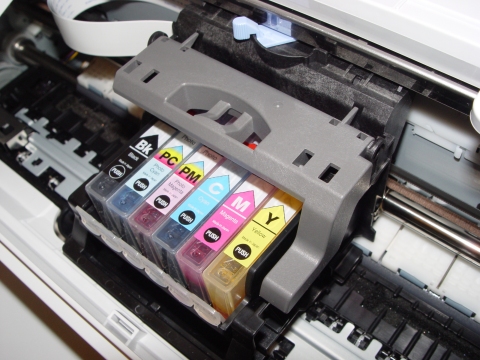 Print Head loadout in the i9100 showing real, actual Canon BCI-6 ink cartridges instead of cheap clones or refills.
NOTE: All the images are pics of prints. I know that that's sub-optimal, but my scanner's busted for the time being.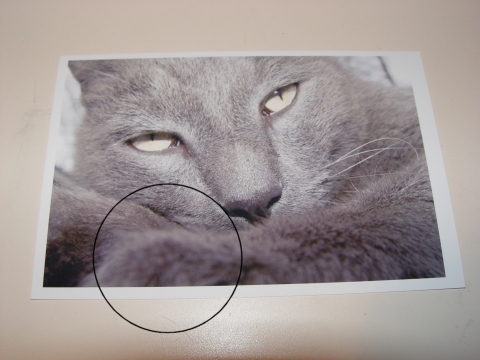 Full Color 4x6, i9100
Click on the above image to see its original size. Banding is most evident in areas of least saturation or little detail. In the larger version of this image, you can examine the banding in the area circled above. Compare to the same photo below, printed on the S9000.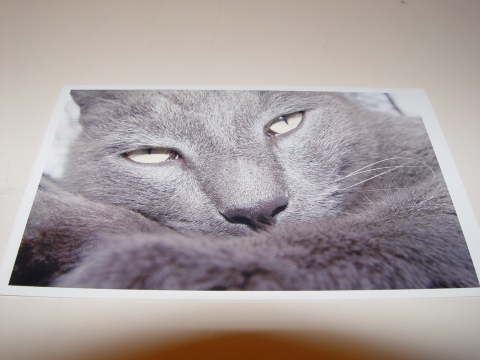 Full Color 4x6, S9000
It was proposed by Mr. David Franzen that perhaps it was a moire issue, and that I try the same comparison with greyscale images instead of full color. The results follow: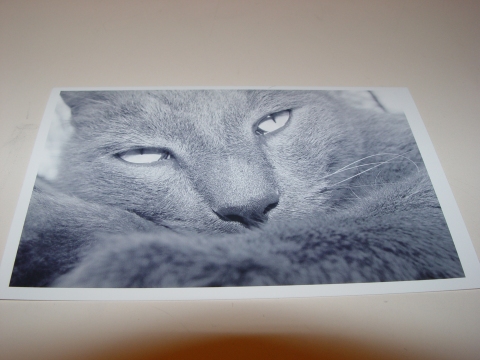 Greyscale 4x6, i9100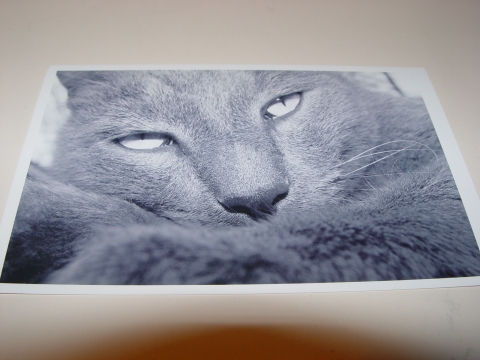 Greyscale 4x6, S9000
As you can see, banding still remains and is MUCH more evident in the i9100 print as opposed to the S9000 print, even using greyscale output only.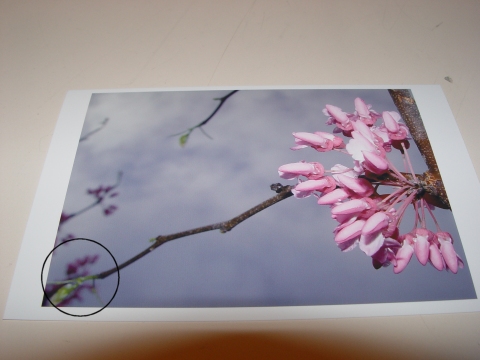 Full Color 4x6, i9100
Same experiment, different subject. Note area of little detail in the sized image.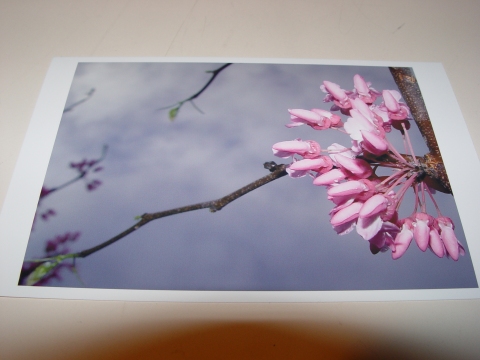 Full Color 4x4, S9000
Less banding than in the i9100.
Here are the original digital photos as imaged by a Sony F717 (click to enlarge):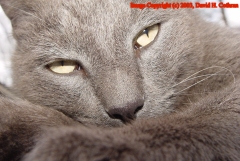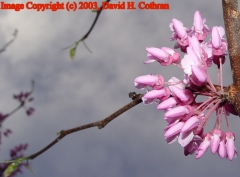 These prints were generated the day my i9100 returned home from its THIRD trip to the local Canon service center. Seems they don't want to admit a design flaw exists in the i9100.
Please let me know if you have solved this issue on your i9100. Thank you!